Bridal Jewelry Buying Guide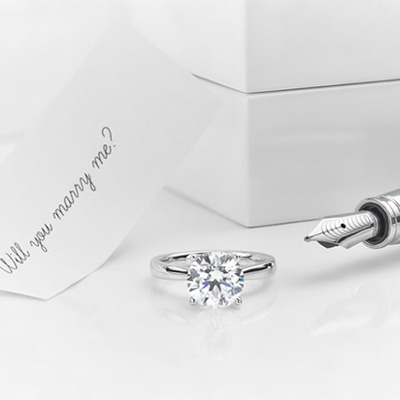 About 4 C's ... Every diamond is a miracle of time and place and chance. Like snowflakes, no two are exactly alike.
You will be confronted with a dizzying array of choices when it comes to engagement rings. Have a price range in mind. Going in with fairly specific parameters will help your jeweler find the right engagement ring to fit your budget.
What kind of jewelry does she already wear?
Know her ring size
Are her preferences hard to pin down?
Know what diamond shape suits her
By now you have noticed her distinctive style in fashion and jewelry. Is she sporty and simple or does she prefer to go bold and blinged out. Perhaps, she is simply elegant and sophisticated. When she is wearing her favorite jewelry have you noticed if the metal is white or yellow? Whatever her particular style happens to be, share this with your jeweler as they are experts on translating her current style into the perfect bridal ring.
What Setting Makes Sense?