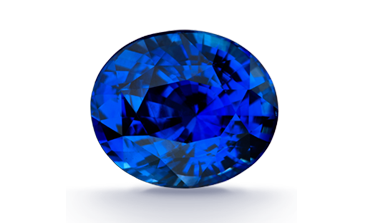 The name "sapphire" can also apply to any corundum that's not ruby, another corundum variety.

Depending on their trace element content, sapphire varieties of the mineral corundum might be blue, yellow, green, orange, pink, purple or even show a six-rayed star if cut as a cabochon.
Use this space to save the products you like. To add a product here, simply click the icon.
We value your privacy
On our website, we use services (including from third-party providers) that help us to improve our online presence. The following categories of cookies are used by us and can be managed in the cookie settings. We need your consent before being able to use these services. Alternatively, you may click to refuse to consent, or access more detailed information and change your preferences before consenting. Your preferences will apply to this website only. You can change your preferences at any time by clearing your browser history/cache or visiting our privacy policy page.
By authorizing third-party services, you allow the placement and the reading of cookies and the use of tracking technologies required to keep our website reliable and secure.