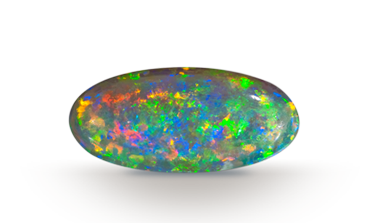 Fireworks. Jellyfish. Galaxies. Lightning. Opal's shifting play of kaleidoscopic colors is unlike any other gem.

Opal's microscopic arrays of stacked silica spheres diffract light into a blaze of flashing colors. An opal's color range and pattern help determine its value.
Use this space to save the products you like. To add a product here, simply click the icon.